'Canton . . . is a stalker of literary ghosts, following traces across the Essex countryside that might lead him to the writers who might have lived and worked among these landscapes'
— Times Literary Supplement
Beyond the brash modern stereotypes of Essex there exists a landscape that has inspired some of England's finest writing. This book tracks the paths of those literary figures who have ventured into the wilder parts of Essex. Some are illustrious names: Shakespeare, Defoe, John Clare, Joseph Conrad, H. G. Wells, Arthur Ransome. Others may be lesser known but here are well remembered: Samuel Purchas, Sabine Baring-Gould, Margery Allingham, J. A. Baker. In ten chapters James Canton crosses five centuries into the furthest reaches of the county in search of writers and what can be seen of their work today. J. A. Baker follows the peregrines along the Chelmer valley to the Blackwater estuary at Maldon. John Clare wanders the hidden pathways of Epping Forest scribbling poetry while Arthur Ransome sails around the islands of the Hamford Waters.
William Shakespeare appears in the woody glades beside Castle Hedingham, Joseph Conrad stares across the Essex marshes at Tilbury to the Thames, while Sabine Baring-Gould's Gothic heroine Mehalah lives upon a lone muddy stretch beside Mersea Island, where Margery Allingham sets her first tale of smuggling and murder; Daniel Defoe recounts the horror of the ague on the Dengie Peninsula; H. G. Wells writes a tale of the First World War from his home at Little Easton. Samuel Purchas tells such seafaring tales from his Southend vicarage as to inspire Samuel Taylor Coleridge to write Kubla Khan. Combining detailed literary detective work with personal responses to landscapes and their meanings, James Canton offers a fresh vision of Essex, its cultural history and its living legacy of wilderness and imagination.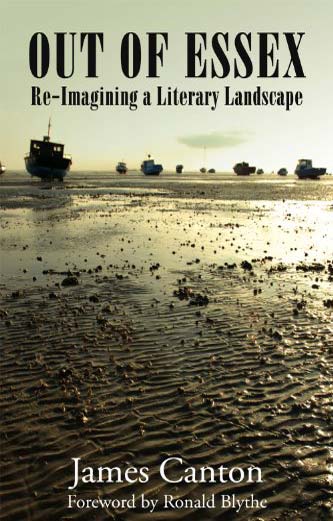 "Some landscapes are silent, others as eager to communicate as the shades in Homer's underworld. But not everyone has the gift of hearing what they are saying.  James Canton's involvement with Essex is long and deep, and in this book of walking, remembering, and reflecting, he picks up echoes from many writers who are connected to its villages, towns and surrounding countryside. … His pilgrimage to the past is full of surprises and always enjoyable, as he reinvigorates the familiar scene and recovers unfamiliar associations."
— MARINA WARNER, Chair of Man Booker International prize 2015
"Out of Essex … enlightens the not-so-literary among us, it illuminates Essex in a new, fascinating, light. It offers a compelling read – and it certainly offers a welcome contrast to the rather tired stereotypical views of the county. … At times conversational, at times meditative – it is always lyrically beautiful. With Out of Essex Canton joins the Golden Age of East Anglian environmental writers – alongside the likes of Richard Mabey and Mark Cocker – and he has done Essex proud."
— EAST ANGLIAN DAILY TIMES
"Out of Essex is a kaleidoscopic journey across the county synonymous with fake tans, peroxide, partying and reality-tv. . . It's impossible not to be swept along with Canton's infectious enthusiasm for his quest. Out of Essex is endearing and honest. . . a refreshing look at landscape through literary history that encourages us to refocus our perspective."
‐ THE EARTHLINES REVIEW
"James Canton juggles the roles of author, family man and ambulatory detective as he charts the many links between the world of letters – Defoe, Dickens, Clare and Conrad are all here, to name but a few – and the ancient countryside or haunting coastlines of Essex. It is a work of gloriously mixed genre – part memoire, part literary criticism and part book of place – but it is unambiguously shaped by Canton's love for the often overlooked landscapes of Essex and the many great words they've inspired."
— MARK COCKER, author of Crow Country and Birds and People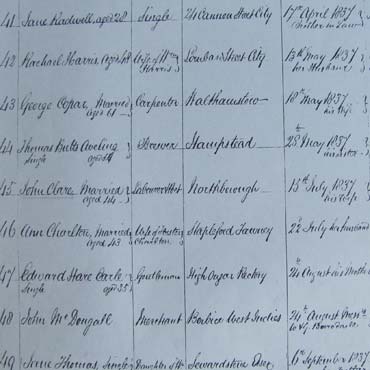 It is necessary to see where and how a literature comes to be created within certain bounds. This can only be done by allowing thoughts and findings to escape both 'learning' and platitudes. Poems, plays and stories after all, are the wildest inventions made into classic shapes. This exciting traveller's tale shows a writer off the conventional leash and allowing his sightseeing emotions to surface. They are a pleasure to read. Although the plaque may say 'an author lived here', and although Essex can claim an extraordinary number of writer's bases, Canton adds something more – the feelings we have when for instance we find Puck's Hill.